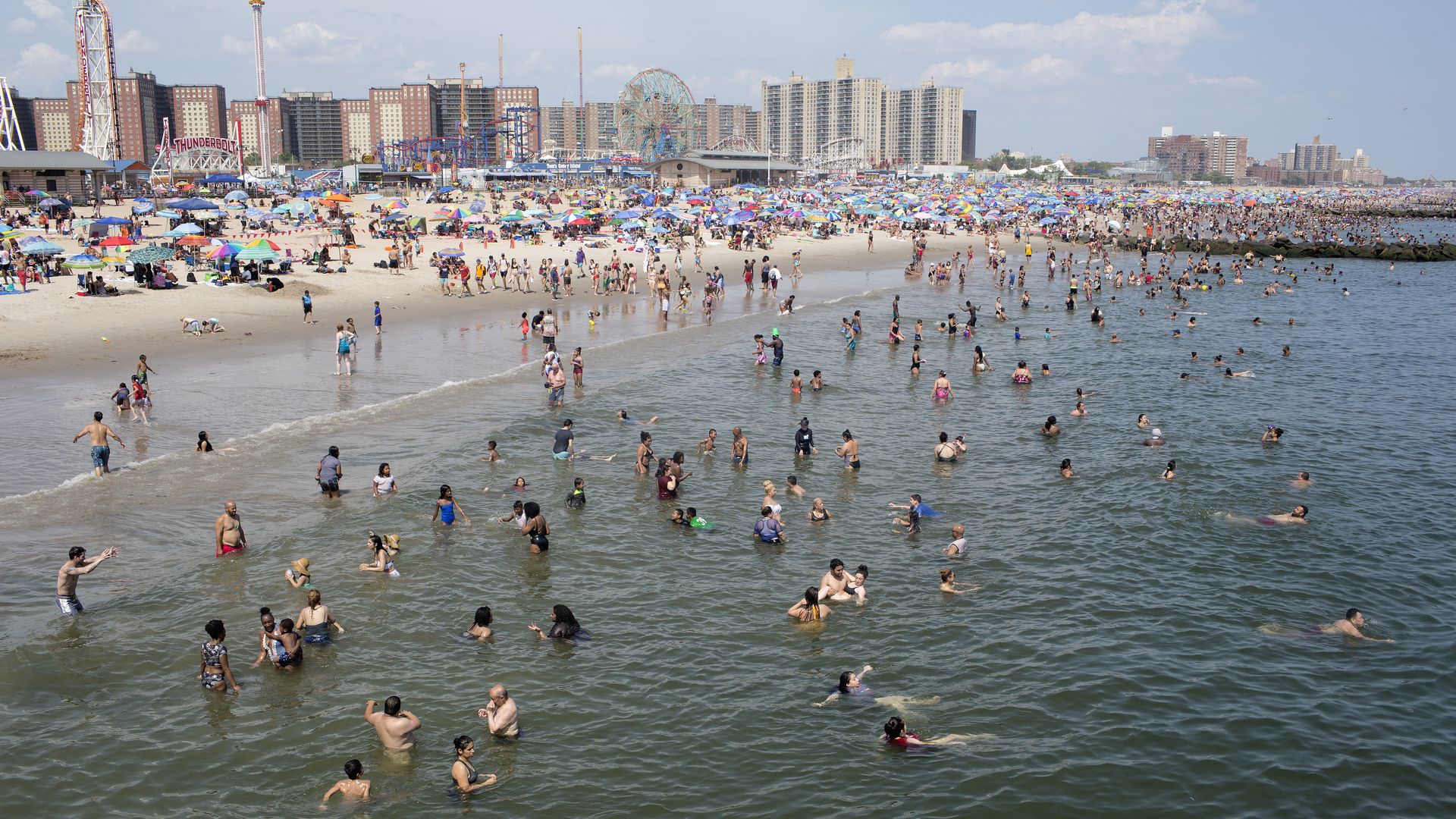 People seek refuge from the searing heat at the beach in Coney Island, New York City. Photo: Andrew Lichtenstein/Corbis via Getty Images)
An "oppressive and dangerous" heat wave that's gripping much of the U.S. has left at least 3 people dead and caused the cancellation of several public events, NBC News reports.
Why it matters: The National Weather Service said the heat was affecting much of the Midwest to the eastern U.S. this weekend. 147 million people in the Central and Eastern U.S. were under a heat advisory or excessive heat warning. "Very warm overnight temperatures limit recovery from daytime heat," the NWS said.
A cold front shifting across the Central Plains, Midwest, Great Lakes and Northeast on Sunday will bring some relief from the heat with cooler and drier air. Excessive heat holds Sunday roughly south of I-70. Heavy rain from thunderstorms along the front may bring flash flooding.